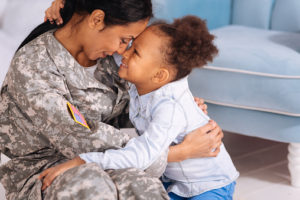 When you are in search of professional Berlin NJ home relocation specialists, call the agents at Reilly Realtors! Reilly is a CENTURY 21 company based in Berlin and specializing in real estate in Southern New Jersey. We serve buyers and sellers mainly in the Berlin area, but we also serve clients throughout Atlantic, Burlington, Camden, Gloucester and Salem Counties.
Relocation to any area is difficult, and it's tough enough on families without having to deal with the hassles of real estate challenges. If you've recently been transferred to South Jersey and the Berlin area, Reilly Realtors is here to help. We all work and live here and are well familiar with the area…the school districts, tax rates, traffic patterns and all of the municipal services that make up our beloved South Jersey.
You should consider several factors when choosing a place to relocate to in the Berlin area. In New Jersey, we have the highest property tax rates in the nation, but rates tend to be lower in South Jersey and can vary greatly from town to town. We live in a densely populated state, so traffic patterns should be a factor in your choice of home location. A 15-mile commute can take as much as 45 minutes to an hour if you need to use congested roads. The division of school districts can be confusing as well, something of concern to parents.
At Reilly, we can help. Many of us have moved here from other locales and we understand the stress of moving to a new place and not being familiar with the area. We'll work with you to find a place that works for your family, for your commute, and for your budget. Our professional agents have many years of experience and training to help you choose a home based on your needs. We can help you with every step of the buying process too, from obtaining pre-approval to determining what type of home you can afford.
The Century 21 agents at Reilly Realtors live in and love South Jersey, and we can tell you all that's great about living here. We have a long history of ensuring that our home buyers find everything they need…take a look at our long list of satisfied customer testimonials here!
Get Started Today On Berlin Home Relocation
Our professional Berlin NJ home relocation specialists will make your move…and future residence…as stress-free and painless as possible. Contact us today to get started…we are proud to represent current and future Berlin residents!
Interested in Berlin NJ real estate updates and the latest listings in South Jersey? Be sure to follow us on Facebook!