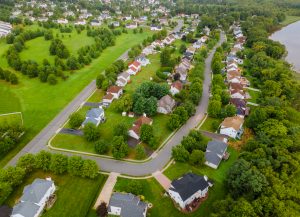 Come to CENTURY 21 – your host for quality Blue Anchor New Jersey real estate assistance. Get reliable and trustworthy service from one of our 25+ agents who will help you find or sell your home.
For Buyers
Buying a home is a major step in anyone's life. You should prepare yourself by making a few preliminary decisions to determine what you want and can afford. Following the steps below can make your life much easier.
Pre-Qualification
Meet with a mortgage broker and find out how much you can afford to pay for a home.
Pre-Approval
Sellers will be much more receptive to potential buyers who have been pre-approved. For pre-approval, the buyer applies for a mortgage and receives a commitment in writing from a lender.
Home Search
Part of your home search is carving out expectations and realistic qualifiers. You're going to want to include items you must have (i.e., the number of bedrooms you need for the size of your family, a one-story house if accessibility is a factor, etc.). You'll also want to list things you would like to have (pool, den, etc.) but that aren't absolutely necessary. Questions you may want to ask yourself include:
• What style of home do you prefer (two-story, ranch, split-level, something else)
• What size of home do you need (number of bedrooms, baths)
• How close to shopping, schools, or recreational facilities do you want to be?
• How long of a commute do you want?
Finding An Agent
We will match you up with an agent who will work for you, the buyer, not the seller.
Making the Right Choice
Look at a potential property as if you are the seller. Would a prospective buyer find it attractive based on school district, crime rate, proximity to positive (shopping, parks, freeway access) and negative (abandoned properties, garbage dump, source of noise) features of the area? Ask yourself-are the rooms laid out to fit your needs? Is there enough light? 
For Sellers
Our experts will evaluate your home in relation to current market conditions to determine the best possible listing price.
(1) Pricing
Your real estate agent can give you up-to-date information on what is happening in the marketplace and the price, financing, terms, and condition of competing properties.
(2) Listing
When you put your house on the market, you want to be sure your house is in good condition and looks attractive to buyers. Doing any necessary repairs helps add to the attractiveness of your home and can substantially add to the price you can ask. 
(3) Marketing
Marketing includes the exposure of your property to other real estate agents and the public. Your agent acts as the marketing coordinator, disbursing information about your property to other real estate agents through a Multiple Listing Service or other cooperative marketing networks, open houses for agents, etc.
(4) Multiple Listing Service
We have a listing service used daily not only by our Associates but by realtors in the area, thus assuring maximum exposure for your home.
(5) Negotiating
Your agent can help you write a legally binding, win-win agreement that will be more likely to make it through the process.
(6) Closing the Deal
Your buyers have their mortgage financing approved, the house has been inspected, and the details have been worked out. Now all you have to do is read everything carefully and sign on the dotted line.
Get Started Today With Blue Anchor New Jersey Real Estate!
Our office is conveniently located at 39 N. Route 73 South in Berlin, NJ. Our 5,000-square foot facility boasts ample room for each of our agents and administrative professionals. We also have several conference and presentation rooms used for training, seminars, and real estate closings.
At our CENTURY 21 office we understand the needs of buyers and sellers moving into or out of the Garden State, and we're ready to help with years of experience that you can trust. Contact us today to get started…we're proud to represent current and future South Jersey residents!
Interested in real estate updates for Blue Anchor and other South Jersey areas? Visit our Facebook page today!