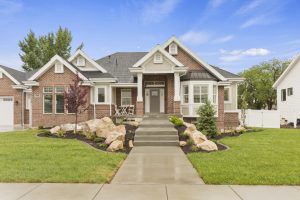 Are you planning a move to South Jersey or relocating  to the area? Find out more about West Berlin New Jersey real estate opportunities today from the agents at Century 21 Reilly Realtors. We live in the area ourselves, and can help you find the ideal place for your desires.
West Berlin, NJ offers a great suburban place for you and your family to place your roots. It's conveniently located to everything you could ask for…major highways, superb shopping and dining a short distance away in Moorestown and Cherry Hill, and it's an hour's drive away from our world-famous Jersey Shore. West Berlin is a short drive to the city of Philadelphia, any time you'd like to make a day trip to the city or enjoy a sporting event with our beloved sports teams. We'd be happy to tell you more about all of the advantages of living here!
Our West Berlin New Jersey Real Estate Services
Finding a Home in West Berlin
Use our search index to get started finding the home of your dreams. With customizable searches and specific attributes you can plug-in yourself, your first steps to locating the best properties in West Berlin just got easier!
Selling A Home in West Berlin
If you're trying to sell your home, our experts will evaluate your home in relation to current market conditions to determine the best possible listing price. Your real estate agent can give you up-to-date information on what is happening in the marketplace and the price, financing, terms, and condition of competing properties. You'll get assistance with listing, marketing, and your home will be made visible through the Multiple Listing Service.
Getting Financing
We partner with Gateway Mortgage and Title America for all your financing needs. Gateway is a new kind of financial institution, focused on providing customers with modern banking solutions. Since 1971, Title America has successfully completed more than fifty thousand closings. Whether it's a complex commercial transaction or a starter home for a recently married couple, Title America cares about making your experience pleasurable and stress-free.
Our Team
Our professionally trained staff specialize in residential, commercial, relocation, land, investment properties, and foreclosures. One of our talented and experienced agents will give you a fair market assessment to see if it is time to sell your home, and what you can expect to sell it for based on current market conditions. You can learn more about our agents here.
Since 1951 we've been the prime helping hand for West Berlin residents and residents-soon-to-be. We take great pride in our efforts and successes in building the community – it's what makes us the trusted name in West Berlin real estate!
Our office is conveniently located at 39 N. Route 73 South in Berlin, NJ. Our 5,000-square foot facility boasts ample room for each of our agents and administrative professionals. We also feature several conference and presentation rooms used for training, seminars, and real estate closings.
At our CENTURY 21 office we understand the needs of buyers and sellers moving into or out of the Garden State, and we're ready to help with years of experience that you can trust. Contact us today to get started…we're proud to represent current and future South Jersey residents!