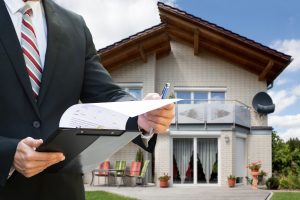 You can find the top Voorhees real estate agents at Century 21 Reilly Realtors. We employ a team of talented agents who will give you a fair market assessment to see if it is time to sell your home and what you can expect to sell it for based on current market conditions.
Our team of experts specialize in residential, commercial, relocation, land, investment properties and foreclosures. We are local agents who live in South Jersey and love the area, and we're familiar enough with traffic patterns, schools and more to help you find the ideal location.
Learn how we can help you below, or reach out to us today to get started!
About Voorhees Real Estate Assistance 
For Buyers
THE HOME BUYING PROCESS
You should prepare yourself by making a few preliminary decisions to determine what you want and can afford. Our preparation includes meeting with a mortgage broker and find out how much you can afford to pay for a home, getting pre-approved, listing your wants and needs, contacting an agent, and finding your ideal location.
FEATURED NEIGHBORHOODS
See the different areas you can make your new home here!
MORTGAGE & TITLE
We are proud to work with Title America. Title America has a professional staff with a diverse background and consists of former mortgage company and bank executives, attorneys, a certified public accountant, a title examiner with over forty years experience and a settlement department, regarded as "top notch" in the industry.
ONLINE CALCULATORS
Use one of our calculators to properly manage your financing expectations. 
For Sellers
SELLERS SERVICES
(1) Pricing
(2) Listing
(3) Marketing
(4) Multiple Listing Service
(5) Negotiating
(6) Closing the Deal
FREE HOME EVALUATION
If you're curious about what your home may be worth in today's market, complete our form! One of our agents will give you a free market analysis to determine the current market value of your home.
HOME SELLING FAQ
What if no properties are displayed in my search results? Is the commission negotiable? Why do I see several properties with the same MLS number?
Answers to these questions and more can be found here.
Interested in up to the minute updates on homes for sale in Voorhees and the surrounding areas in South Jersey? Be sure to follow our Facebook page today and see the news as soon as homes become available!