Gateway Mortgage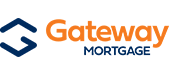 In May of 2019, Gateway Mortgage Group merged with a 100-year-old community bank to create Gateway First Bank. We are a new kind of financial institution, focused on providing customers with modern banking solutions. For the first time in history, a mortgage company evolved to become a bank, combining the technology and service that made Gateway Mortgage successful with the strength, security, and product breadth of a bank.
Chris Wilhelm: NMLS 111160
1 Holtec Dr., Ste. 200
Marlton, NJ 08053
CONTACT
Direct: 856.810.1222
Cell: 609.828.5503
Member FDIC. Equal Housing Lender
NMLS 7233
---
Title America
Since 1971, Title America has successfully completed more than fifty thousand closings. Whether it's a complex commercial transaction or a starter home for a recently married couple, Title America cares about making your experience pleasureable and stress-free! Sound too good to be true? Well, Just ask our clients! Our professional staff has a diverse background and consists of former mortgage company and bank executives, attorneys, a certified public accountant, a title examiner with over forty years experience and a settlement department, regarded as "top notch" in the industry.