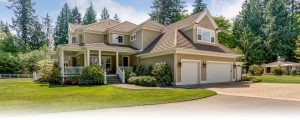 Looking for a realtor has never been easier with the Winslow Township real estate professionals at CENTURY 21 Reilly Realtors. Located in nearby Berlin, New Jersey, our office is dedicated to giving you fair market assessments, measuring the proper time to sell your home, and what you can expect to sell it for based on current market conditions. Since 1951, we've left a lasting impression on the community by helping those with inquiries find the best solution under the fairest conditions.
About Our Winslow Township Real Estate Services
Contrary to popular belief, most real estate processes are a matter of dotting "i's" and crossing "t's"- it's the details that can often trip people up. With CENTURY 21, you can find solid footing with a trusted agent, and you can rest assured to get reliable input in residential, commercial, relocation, land, investment properties, and foreclosures.
Our team is made up of a vast selection of experienced and knowledgeable agents who can help with home buying, home selling, and relocation. Our agents live in the area and we love it here, and we can help you find the ideal spot in Winslow.
For the past seven decades, we've grown to be the trusted name as agents you can trust. CENTURY 21 Reilly Realtors hold a simple philosophy of finding the right outcome for you. We're proud to lead the charge in Winslow as the welcoming party for new residents and the go-to team for a pleasant and easy send off to our friends who relocate.
Your search for a solution ends here, and the steps in the right direction begins with:
At our CENTURY 21 office we understand the needs of buyers and sellers moving into or out of the Garden State, and we're ready to help with years of experience that you can trust. Contact us today to get started…we're proud to represent current and future South Jersey residents!
Interested in real estate updates in South Jersey? Check out our Facebook page today!