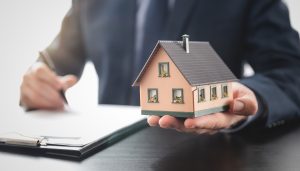 Are you planning a move into or out of Chatsworth, NJ? Reach out to the local and experienced Chatsworth real estate experts at Century 21 Reilly Realtors. We are based close by in Berlin, and we've been serving buyers, sellers and investors throughout South Jersey since as far back as 1951. Whatever your real estate goals are in Chatsworth, we can help you get there.
Our Chatsworth Real Estate Services
Home Buying. If you're looking to buy a home in Chatsworth, our team of agents can guide you through the process from start to finish. We'll help you quickly get pre-approved for a loan, establish what your budget is, and help you find your dream home based on size, location, and your desires. We'll educate you on tax rates, school systems, and traffic patterns in your area, and find the ideal home for you and your needs.
Home Selling. If you are a current resident in Chatsworth looking to move and sell your home, start here with our totally free home valuation that takes into account your home's location and size. Then we'll get started…we'll establish your best asking price based on market conditions, and use multiple formats to get your home in front of potential buyers' eyes. As you receive offers, we will negotiate without compromising your position, and navigate through any pitfalls towards a smooth closing.
If you are a real estate investor looking at options in Chatsworth, we can guide you through the entire process and choose a property that provides the best return for you.
Ready to get started with your Chatsworth real estate adventure? Reach out to Century 21 Reilly Realtors today using the form below, and one of our established local agents will contact you soon. We're looking forward to helping you every step of the way to your new future!