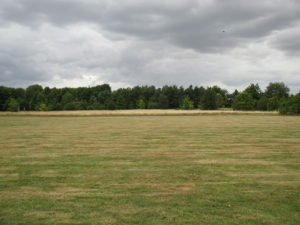 If you are looking to buy a home in South Jersey and are searching for Berlin NJ land and lots for sale, have a look at the listings here…and then call the professionals at Reilly Realtors to help. We can assist you in finding the ideal spot for your new home or business!
Reilly is a CENTURY 21 company located right here in Berlin, and we serve home buyers throughout Camden County.
Berlin is a desirable destination for a multitude of reasons…it offers optimal living in the heart of South Jersey, with all of the conveniences of a great Philadelphia suburban area. It's close to NJ Route 73, offering easy access to the employers and fantastic shopping and dining destinations in Cherry Hill and Moorestown. It's just minutes away from the great city of Philadelphia, and Berlin is within about an hour's drive from multiple great resort towns on our world famous Jersey Shore, including Wildwood, Cape May, Ocean City and many others! It's a great destination for buying a home for a family, or a rental property for additional income.
Your Local Experts in Berlin Land and Lots For Sale
The Reilly team members all live and work in this area, and we're familiar with everything buyers consider when searching for a home…school districts, traffic patterns and the local municipal services. We love South Jersey, and we want to help you find the ideal place to live in the area so that you can love it too.
Keep in mind several factors when searching for Berlin NJ land and lots for sale. For one, New Jersey has the highest tax rates in the country, but they are usually lower in South Jersey and can vary greatly from district to district. Because of the population density here, you should think about choosing a location close to your workplace; there are many places where traffic can get tied up and turn a 15-mile commute into a 45-minute long one. If you are a parent, you should take into account the division of school districts too.
Reilly Realtors in Berlin is here to help. Many of us have lived elsewhere and have experienced the stress of moving to a new area. We'll help you find the ideal location that works for your needs…for your finances, your commute, and your family. And we have years of experience and training to help you through every step of the home buying process, from loan pre-approval to choosing the ideal home for your budget.
Have a look at the land and lots for sale here in Berlin right here on this website…and when you're ready, call the team at Reilly Realtors today and let's talk about getting you into your new Berlin home!
Interested in up to date listings and more information about Berlin real estate? Be sure to follow our Facebook page!