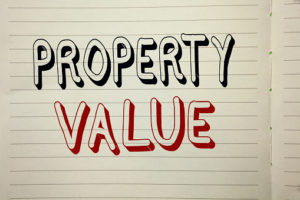 If you live in South Jersey and are searching for realtors offering free home values, CENTURY 21 Reilly Realtors of Berlin, NJ is here to help! Just click on our Free Home Evaluation page, and fill out the required fields in the form. One of our licensed agents will provide you a market analysis of the value of your home, absolutely free of charge. You'll have a great starting point for deciding whether to sell your home and what to know if you want to do so.
Knowing the value of your home is an important first step towards getting the maximum value. You want to know what your likely selling price is going to be, and what homes in your location are going for on the market. Once you have an idea of what you might be able to make in the sale of your home, you can start looking into things like needed repairs and upgrades to increase that value.
Free home evaluations are just one of the ways Reilly Realtors goes the extra mile for South Jersey residents who want to sell their home. Our agents are professionally trained and have years of experience selling homes in South Jersey. In addition to our realtors offering free home values, we offer complete buyer, seller and relocation services.
If you're interested in selling your home once you are aware of the market value, we'll help you from start to finish. We'll establish the best possible listing price through a number of key factors, such as the condition of competing properties. We'll list the house and then expose your property to the public, and work with other agents to bring in potential buyers and hold open houses for agents.
Once buyers show interest, we negotiate proposals without compromising your marketing position, while guiding you through the process of appraisals and inspections. We'll help you write a legally binding contract that is most likely to make it through the selling process. And at the closing, we'll take care of the details so you can sign on the dotted line and move on to your new home.
Get Started With Your Free Home Value From Reilly Realtors Today!
We invite you to look at this website and see more about our services, and be sure to read some of the testimonials from our long list of happy customers. Remember, there's no cost for your home evaluation. We'll help you get started with this big step…so have a look at the value of your home today!
Want to see up-to-date listings in the region and happy customer testimonials? Have a look at our Facebook page today!